Your Colleagues – Meet the SAC Team
Carmen Aichhorn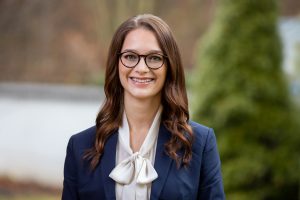 Two months before my actual start at SAC, I was spontaneously invited to join the rest of the team to their annual summer camp – the location of this year was St. Tropez. It was an incredible opportunity to get to know most of the team on a personal level, as we had BBQ in our mansion, went for dinner or just enjoyed the nice weather on the beach. Therefore, it was a rather unconventional start into my consulting career, however I enjoyed it a lot.
When I started to work with SAC two months later, I was right away staffed on a project for our client interested in entering the mobility service market. Our task was to screen and assess potential car rental brands in order to offer guidance on the potential fit for the client's company strategy. The most exciting part for me was to present the findings and recommendations to the top-level management and see how our work supported them to assess their options, align their strategy in accordance with their overall goal and proceed with their next steps.
What I enjoy most about my job at SAC is the strategic and high level orientation of our projects and of course the great team spirit. I was able to experience this from the first day onwards. Everyone is happy to help with whatever issues or questions arise and the entire team is moving into the same direction. A career at SAC provides me with the opportunity to work on automotive topics and trends together with highly motivated colleagues with great personal initiative. Stahl Automotive Consulting is a great workplace for everyone who likes to be challenged and wants to get out of his or her comfort zone for the purpose of accomplishing real impact.
During my master studies in Strategy and Innovation Management at Vienna University of Economics and Business and a MBA in Strategic Management at University of Technology Sydney, I spent a year abroad in Sydney, which enhanced my intercultural competences and expanded my horizon. Living far from home and being able to travel strengthened my wanderlust and my excitement to get onto a plane, which is essential for the job at SAC as the willingness to travel is crucial due to international clients all over the world.
Prior to SAC, I was working at Daimler in the Business Innovation department and further interned at BMW as well as Bosch Automotive, where I became familiar with the industry-specific supply chain processes and got insights into the OEM and supplier perspectives. Summing up, these experiences strengthened my interest in the automotive industry, which is the reason why I am contributing my full commitment and passion to my daily work with the client at SAC.
José Escobar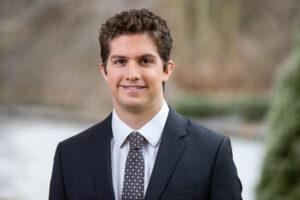 Since I joined SAC I have participated in projects for different oil and gas companies, automotive suppliers and Tier-1s as well as technology startups looking to enter the automotive industry. Our clients are spread throughout North America, Europe, Middle East and China and have different needs from a completely new brand and vehicle development to the design and implementation of go-to-market strategies for innovative products and services.
A particular highlight of my time at SAC was working on our newest white paper on low-carbon mobility and the transformation of energy systems in Germany. In this internal project we had the chance to immerse ourselves into the complicated interactions of the transport and energy sectors and draw conclusions based on projections regarding the evolution of e-mobility and the energy transition in Germany.
What I like most regarding my job at SAC, beyond the top-management-based project work within excellent teams, international exposure, and chances to assume significant responsibility, is our unique company culture. For example, at least once a year we have a company summer camp and each Friday we meet at the Munich office to have our weekly get-together. These office Fridays are used to stay in touch and inform each other about the current week's happenings. Since we are often scattered across different locations from Monday to Thursday, I really enjoy meeting the whole team once a week.
Dr. Markus Seeberger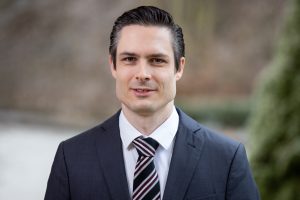 One of my first projects at SAC was with an OEM startup who intended to launch a battery electric vehicle in Europe and China. This project included developing a positioning strategy for a new brand, identifying a suitable target group, and specifying detailed product attributes. Finally, we identified several additional business models around the vehicle and developed a transparent business case that can be used as a management tool for financial planning and project steering. To start a vehicle project from scratch and the high degree of engagement made this project special. In other projects I analyzed the automotive smart charging market and entry strategies in the automotive operating system market for an IT supplier.
A focus on international projects, most current topics, a broad automotive expertise, the passion of all employees for automobiles, and an amazing team spirit make working at SAC an unique experience. I also would like to mention the active company culture with fantastic regular events (e.g. summer camp).
I hold a master's degree in business administration from the Friedrich–Alexander University Erlangen–Nürnberg and a PhD from the University of St. Gallen. In my doctoral thesis, I studied the transformation of the automotive industry toward electric mobility. In my spare time I like to hike in the mountains, play the guitar, and watch soccer.
Songao Zhu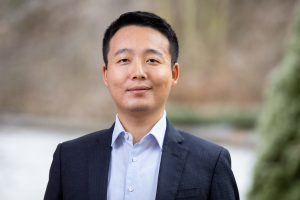 Right after joining SAC I was sent to my first project – Beijing! The task was to support a Chinese OEM in developing and launching a new EV brand. Firstly, we aligned with different stakeholders, discussed, analyzed and evaluated brand values as well as attributes. Secondly, we developed an action plan. After that we prepared a highly detailed brand launch strategy where we should come up with our own, unique ideas. We finalized the projects with recommendations covering the new brand's key messages, channels and major requirements. Looking back to my first project, I am impressed, how steep my learning curve was (and still is), during this demanding, but highly interesting project. Not only my analytical skills but also my social competencies were demanded and developed a lot.
Working at SAC means to have interesting and challenging projects that are conducted together with industry experts and a very motivated as well as supportive SAC team. The atmosphere is amicable, and based on supporting and learning from each other. I completed my Bachelor program in China and my Master degree in Germany. Before joining SAC, I worked for consulting companies in Germany with projects in Europe and the US. Besides my international projects, I do sports, love to travel and enjoy my life with family and friends.